Registration
Registration
Registration for ISPDC 2022 is now open. All registration categories include coffee breaks, lunches, and the conference dinner on Tuesday, July 12, 2022. Details about the Conference Dinner: PROGRAM > CONFERENCE DINNER.
Payment is possible via card (VISA, AmEx, Mastercard, Diners Club, JCB), TWINT, or via bank transfer.
The Social Event on July 14, 2022 is optional and requires a separate ticket on the registration page; note that it is not possible to only register for the Social Event without being an ISPDC 2022 registrant unless it is for a registrant's traveling companion(s). Details about the Social Event: PROGRAM > SOCIAL EVENT.
The date of registration (order placement via the registration system below) distinguishes between early and regular registration rates, not the date of payment arrival. Nonetheless, payment needs to arrive within 7 days of your registration.
IEEE membership offers a discounted conference registration (not applicable to the social event registration); IEEE membership will be verified in-person or asynchronously via email before the event.
Additional Pages: We allow for a maximum of 2 additional pages, each page will cost 100,- CHF. To get an additional page you will go through the same process as for standard registration. Due to the automated ticket system, you will get an email with a virtual "ticket" for additional pages, which you do not need to print or bring to the conference.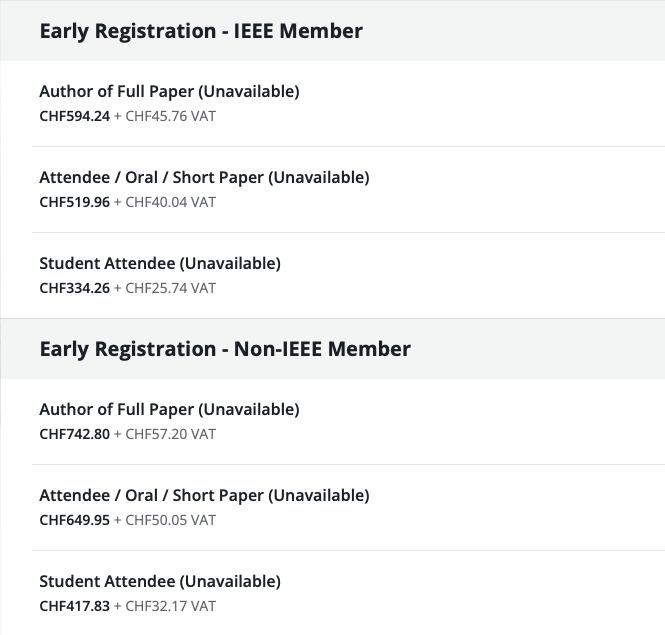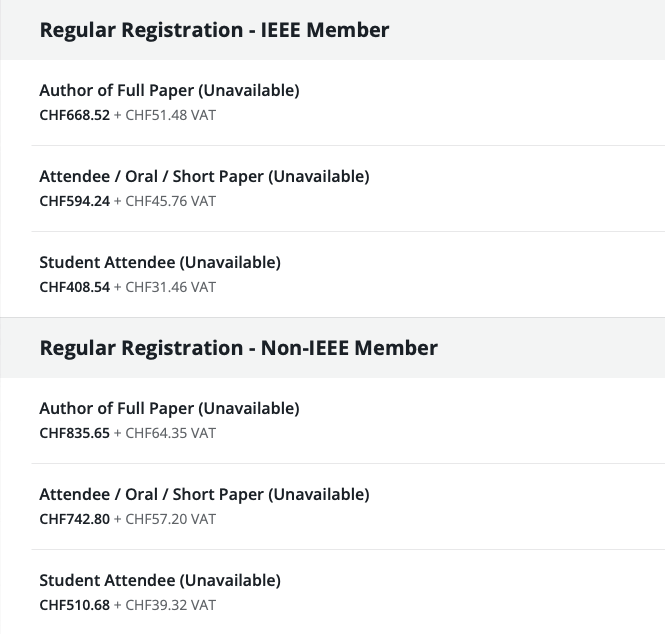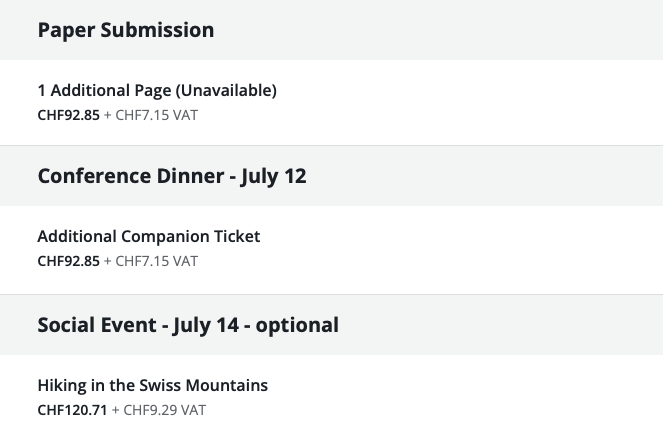 Conference Terms
By registering for the ISPDC 2022 conference you consent to the following conference terms.
Image Publication
You grant permission to the ISPDC Conference to use and publish your image or likeness (photographs, screenshots, and/or video recordings) collected in connection with the event for any usual and customary purpose of the ISPDC Conference, including promotion. You also agree with the publication of your first name, last name and affiliation on the list of participants.
Code of Conduct / Code of Ethics
You agree to abide by the IEEE Code of Ethics and the IEEE Code of Conduct.
Content Responsibility
Program contributors agree that they are responsible for the content. They certify that they are entitled to use all documents, texts and images presented. Where this is not the case, they certify that they use third party materials in accordance with quotation right and reference the sources with due diligence. Hence, they warrant that the documents that they present do not infringe any third party rights.
Data Protection
You confirm your consent to the processing of your data in accordance with the data protection declaration of the University of Basel.
Cancellation
Please note that registration fees cannot be refunded.